The Sudbury Walk for Down Syndrome Awareness (formerly known as the Buddy Walk), takes place in Sudbury during National Down Syndrome Awareness Week.
In 2022, the walk will kick off the signature week on Saturday, October 22, 2022, at Lively Composite School. This is a family friendly event that aims to promote awareness in our community.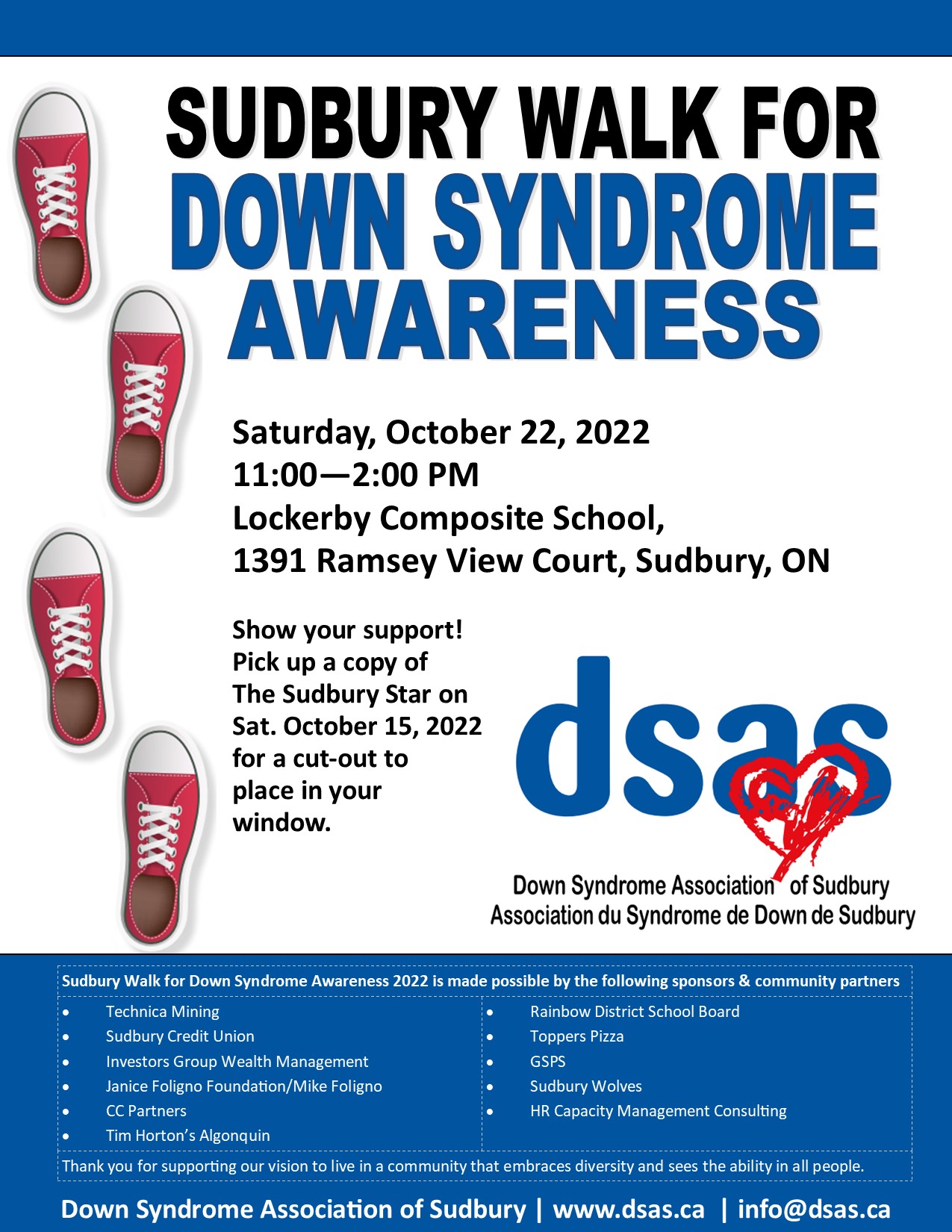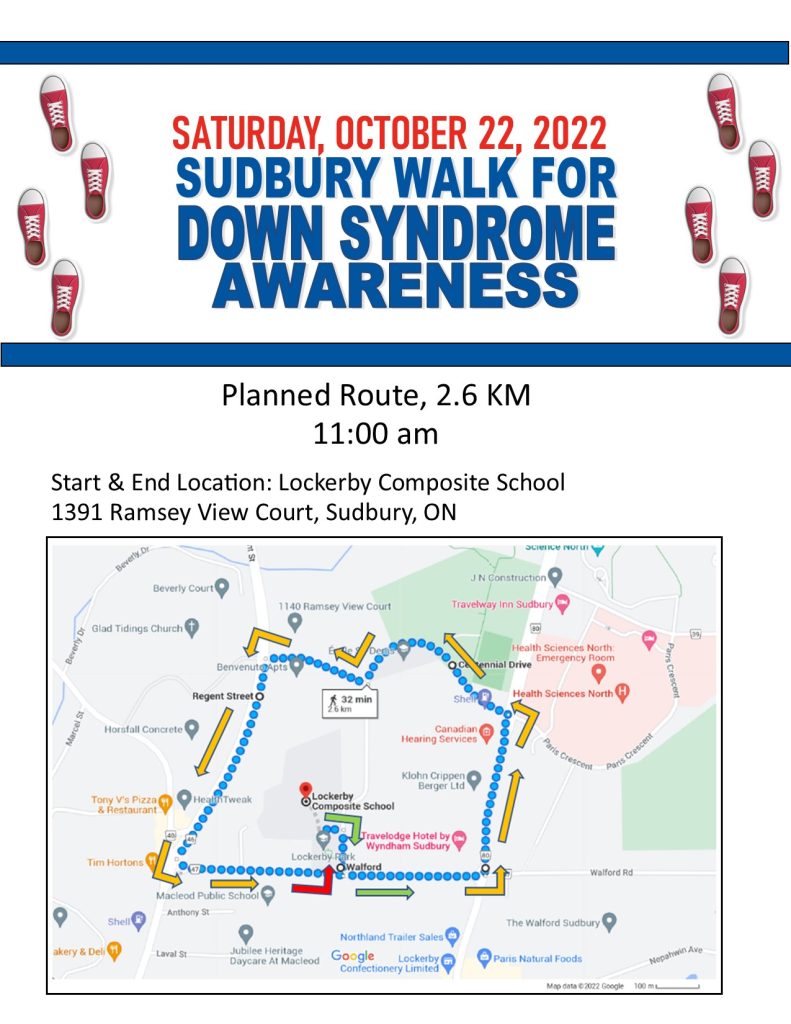 We look forward to this exciting community event every year and we hope you join us!